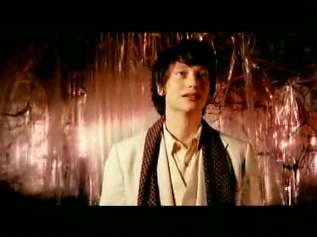 hi everyone!
With the holiday season here, there hasn't really been any extra time to update this blog.
I've got a moment now, so here goes:
Here is the latest video by Drew Lightfoot, for UK Artist Larrikin Love. "Well, Love does Furnish a Life" is a perfectly catchy pop song where the chorus will be stuck in your head for hours. A cute video following a young girl and boy into the 'welcome rainbow', where they enter into a glowy forrest, with 'spirits' and animated hummingbirds. The girl is so enlightened, she wants to stay there forever, leaving the boy to go home alone.
Larrikin Love "Well, Love Does Furnish A Life"
Director: Drew Lightfoot